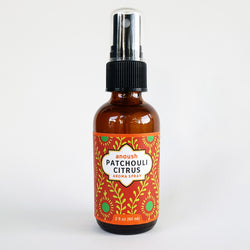 Anoush
Patchouli Citrus Spray
Rich, earthy patchouli oil, tempered with a balance of spices, fruits, and cedar keeps you grounded and energized. Wear on body and hair as natural perfume, or spray to scent rooms, linens, and more.
Suitable for aromatherapy
Pure essential oils, purified water, and nothing else.
Handmade in small batches, fresh for you! 
Please use care; oils may irritate skin or stain fabric.
One 2 ounce glass bottle. Not for internal use.